Our Aviemore cams looking towards CairnGorm are hosted by
VisitCairngorms
.
At 1050ft (320m) on Thu 17th Jan 2019
Temperature:
-2.2°c
Wind:
N 0 gust 0mph
Wind Chill:
-2.2°c Dew Point:-3.1°c
Air Pressure:
960.0mb RH: 94%
Twetbulb:
View:
-2.5°c
hour/day/graph.
Visit our other CairnGorm cams: CairnGorm Mountain | Loch Morlich
Estimated Sunrise in Strathspey today is at 08.38hrs and Sunset at 16.10hrs. During daylight hours our Aviemore street cam at Mountain Spirit is located at the foot of the page.
The Cairngorms from Inverdruie
Older Images: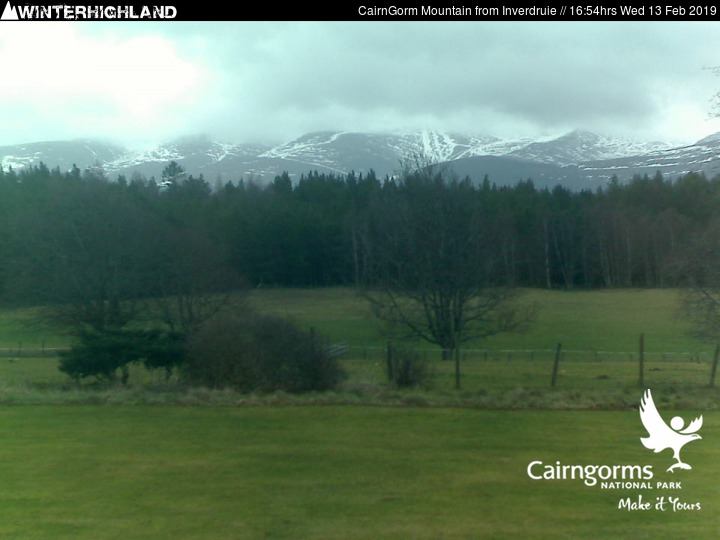 Inverdruie looking to CairnGorm. First Image due at 08.28hrs. Last image due 16.20hrs.
This is situated a low level and looks towards CairnGorm Mountain from
VisitCairngorms
at Inverdruie. Useful for low level snow falls and checking cloud base over the Northern Cairngorms.
Older Images: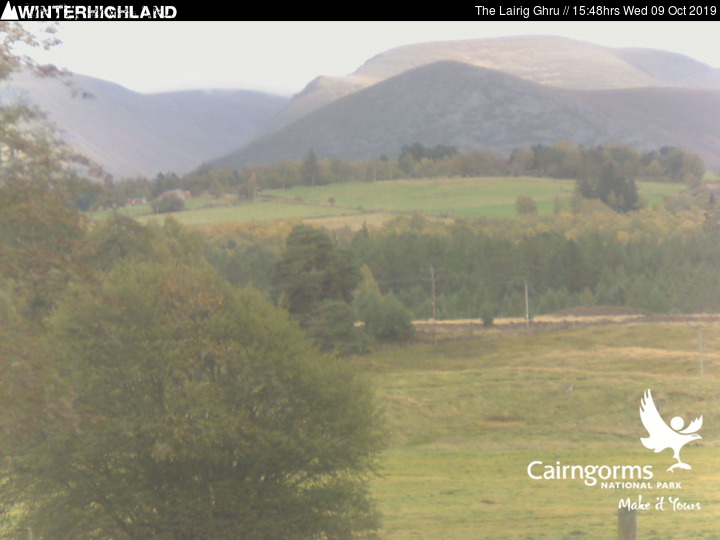 The Lairig Ghru. First Image due at 08.28hrs. Last image due 16.20hrs.
Situated at Inverdruie this camera looks into the entrance of the Lairig Ghru Pass that divides CairnGorm from Braeriach. This camera is situated at a low level and the mountains may not be visible in low cloud. Hosted by
VisitCairngorms
.